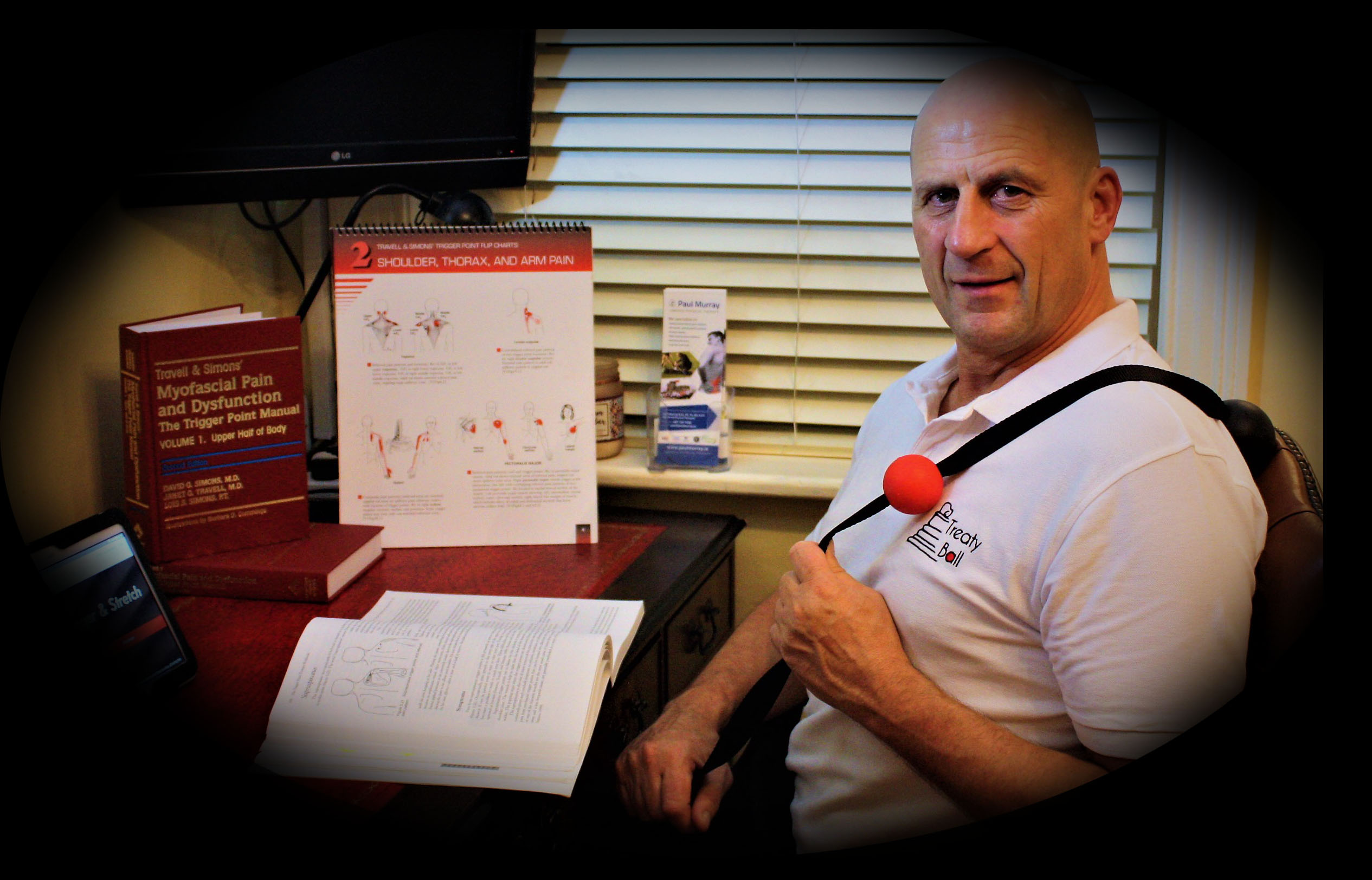 About Paul Murray
Treaty Ball is evidence based and clinically tested by Paul Murray BSc. Ph.Th.M.I.A.P.T.
Paul Murray is a registered member of the Irish Association of Physical Therapy (I.A.P.T.) and has previously served on the Academic Council at the Institute of Physical Therapy and Applied Science. (IPTAS).
Paul is also a member of the British association for Cardiovascular Prevention & rehabilitation (BACPR) and has a Specialist Exercise Instructor (Level 4 Cardiac Qualification).
With almost 20 years of sports and physical therapy experience working with sports personnel from all codes up to and including professional level to persons in everyday life, of all ages. Paul has recognised that a very large percentage of his clients have suffered from Myofascial Pain Syndrome or Trigger point pain. Paul found that firstly all of these patients needed an awareness and understanding of the condition and secondly, to find a way that each patient could prevent it happening again by self treatment.

So with a large amount of evidence-based clinical research, time and effort, the Treaty Ball was designed.

With so much emphasis being put towards foam rolling recently Paul found that Treaty Ball would target much deeper and more precisely the Trigger Points causing discomfort. The unique texture and density of the specialised rubber ball gives an accurate grip and grab effect that yields to boney areas and maneuvers easily without pinching or irritating nerves.

With self-treatment you don't have to wait for an appointment, you can get help whenever and wherever you need it, and you don't pay a cent. You can be the expert in knowing how to get rid of your own pain.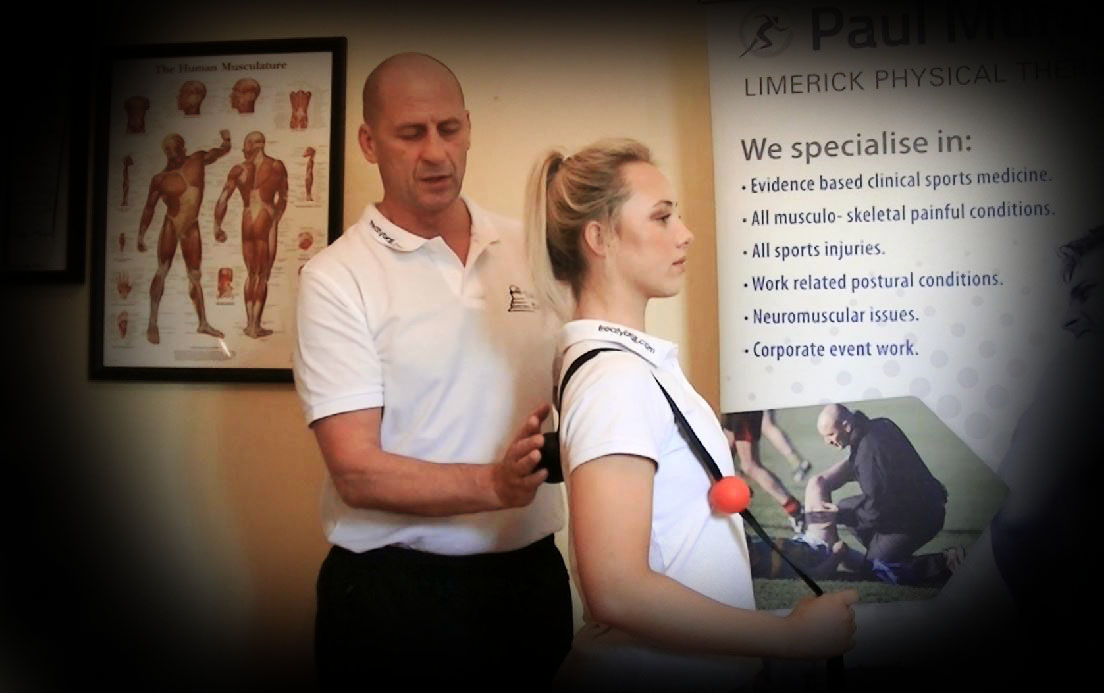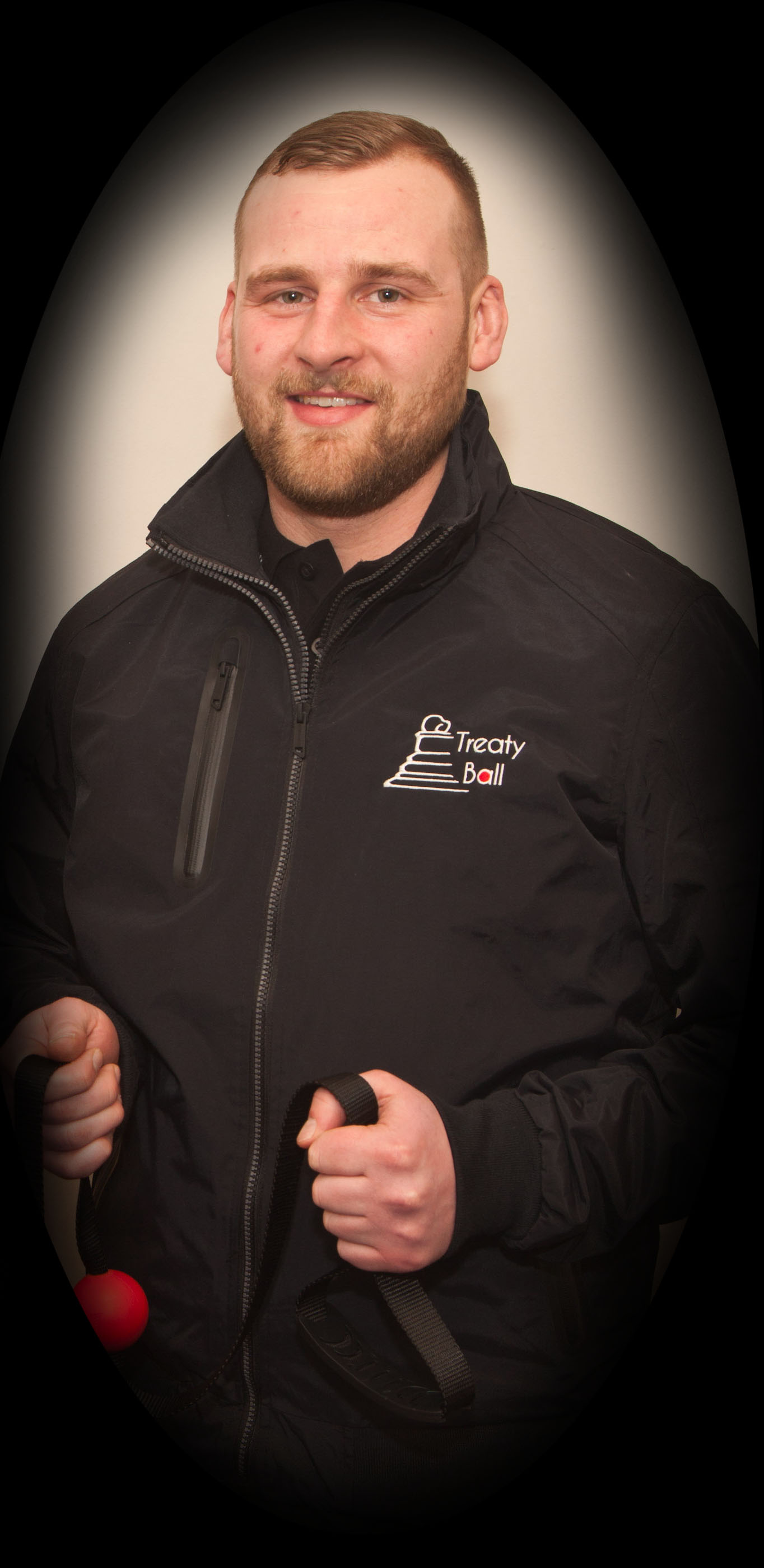 About Jack Murray
Jack Murray is a Sports Therapist based at the Limerick Physical Therapy clinic and is also a Director of Treaty Ball Ltd.

Jack who is a very keen sports enthusiast has worked closely in the development and production of Treaty Ball Ltd.

Jack is an avid user of the Treaty ball and has found it to be of invaluable assistance to a recent shoulder rehabilitation programme following recent surgery.